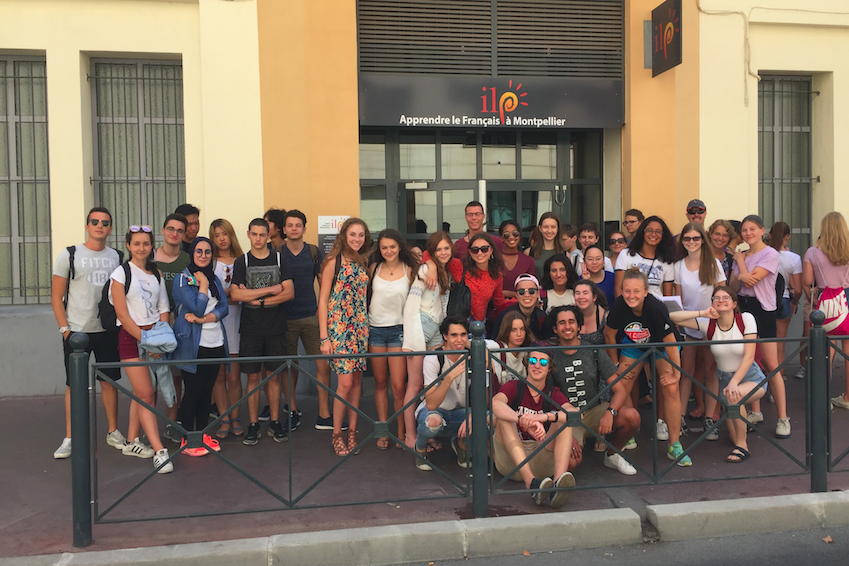 N° of lessons on request

N° of hours on request
---
Organise a French language stay for groups in Montpellier, South of France.
Quote upon request
---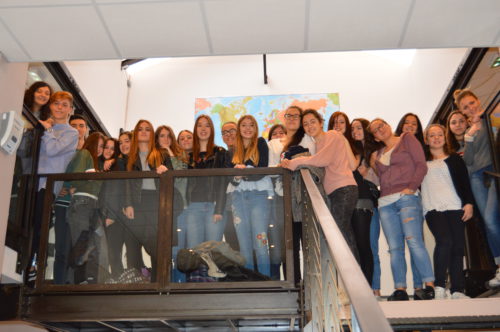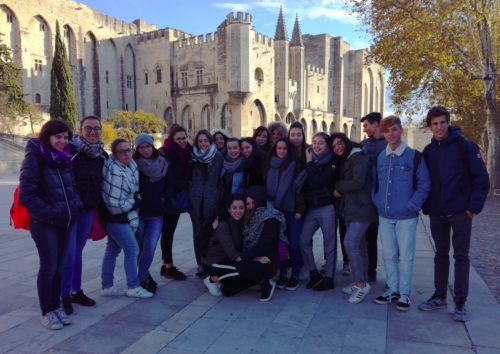 Language stays
Groups
iLP, a private higher education establishment, was certified by Ministers with the FLE Quality Label, renewed in June 2015 with the highest score.
For 35 years, iLP has organised language stays based on your objectives. You will study in a modern, fully equipped school located in the city centre of Montpellier. At iLP, everyone knows each other – the team is very responsive and always answers your queries.
Courses
Closed or international class:
For students: customised French class. General and/or specialised French, preparation for exams (Delf, Dalf, Delf scolaire, Maturité, Abitur, Esabac, Bachibac, TCF, DFP, etc.).
For accompanying persons: French classes upon request.
The courses are taught by teachers qualified for teaching French as a Foreign Language and used to teaching students from around the world.
Timetable
Morning: French courses
Afternoon: activities and excursions led by qualified guides and leaders
Levels
All levels. From beginner to advanced (A1 to C2).

Dates of stay
On request, through the year. The stay may begin on any day of the week.
Training certificate
At the end of the stay, students receive a certification and teachers receive a training report.
Practical information
– Welcome upon arrival by an iLP representative and issue of a welcome pack.
– Assistance before arrival and during the stay.
– Emergency telephone: teachers and students can contact iLP 24 hours a day.
– Building accessible by students with reduced mobility.
– Contact person dedicated exclusively to the organisation of the programme: communication is facilitated between the accompanying teachers, management, administration, the teaching team and families.
Opening
06/01/2020 – 18/12/2020
Public holidays
01/01/2020  – 13/04/2020 – 01/05/2020 – 08/05/2020 – 21/05/2020 – 01/06/2020 – 14/07/2020 – 15/08/2020 – 01/11/2020 – 11/11/2020 – 25/12/2020
Quote upon request
infogroup@ilp-france.com
hébergement
Choisissez votre hébergement avec votre programme
Group accommodation
Families are carefully selected based on the accommodation quality, in terms of comfort and location. There are used to receiving foreign students and adapt to their specific requirements.
Options: breakfast – half-board – full-board – kitchen access
activités
Un excellent complément à votre formation linguistique